Buffet Restaurant - Asaya Garden

At buffet restaurant Asaya Garden, we serve about 100 kinds of Japanese, Western, and Chinese dishes for dinner, 60 kinds of Japanese and Western dishes for breakfast. All those dishes using finely selected local and seasonal ingredients. To make guests enjoy dishes freshly cooked, some dishes will be cooked in front of guests once a chef gets an order. Such as steaks, pastas, Tempra. Please enjoy the dining experience here at Asaya Garden.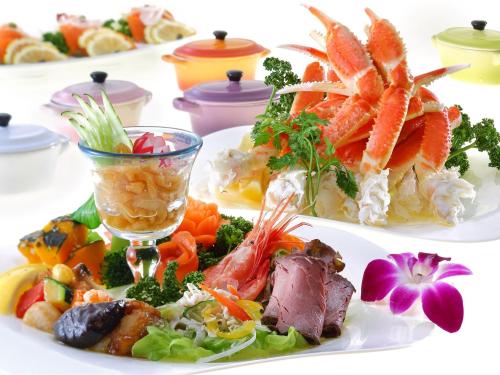 A wide variety of menu about 100 for dinner!

Beautifully lined up many kinds of deserts.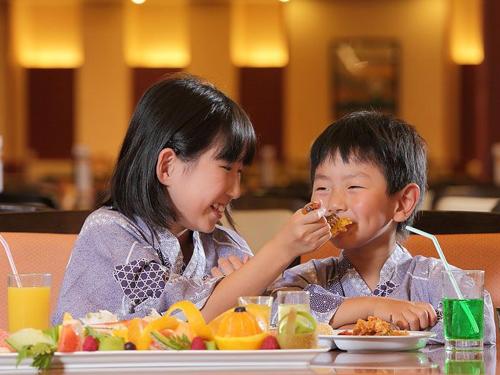 Guests of all ages can enjoy!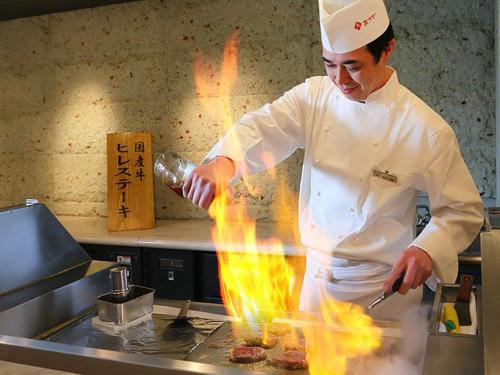 Chefs will cook for guests in front of you!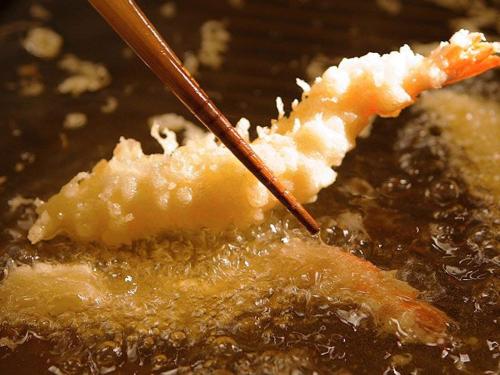 Freshly prepared dishes.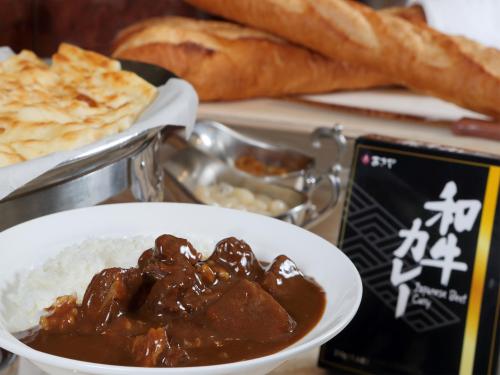 Why don't you try Asaya's Special Curry for breakfast to get energy for your day?
*At buffet restaurant Asaya Garden, we display the food allergen information for each menu regarding those 7 ingredients wheat, egg, milk, soba(buckwheat), shrimp, crab, and peanut.